Item request has been placed!
×
Item request cannot be made.
×
Processing Request
Strengths

Queensland is a high-capacity state.
Queensland is one of the world's most attractive locations for clinical trials.
World-class research
Queensland's sophisticated medical research environment hosts world-class universities, hospitals, infrastructure, academic centres of excellence and clinical trial facilities—making it a great environment for successful clinical research.
With top researchers and clinicians, leading healthcare facilities and state-of-the-art research infrastructure, the state significantly contributes to Australia's success in clinical research.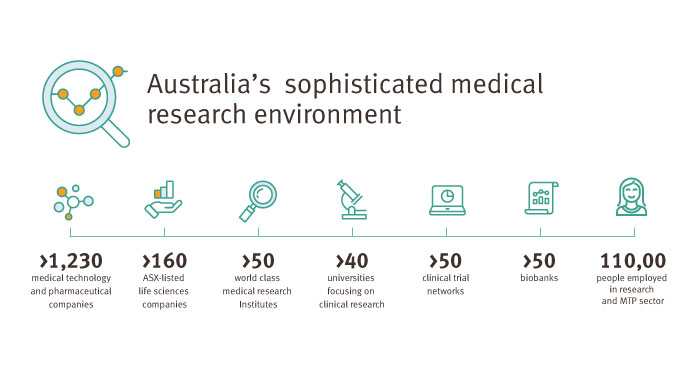 Globally recognised research
Queensland is internationally recognised for its highly trained clinical workforce and the high-quality research data produced by its experienced research teams.
We host a variety of contract research organisations, health economics, financial and legal services, imaging facilities, genomic services, laboratory services, Good Manufacturing Practice (GMP) manufacturers and regulatory consultants.
The Therapeutic Goods Administration (TGA) is Australia's regulatory authority for medicines and medical devices. It has strict compliance standards to ensure Australian products and services meet the highest global standards.
Research data from Australia is globally recognised, respected and supports international regulatory applications including the United States Food and Drug Administration (FDA) and the European Medicines Agency (EMA). This facilitates faster market entry and lowers costs.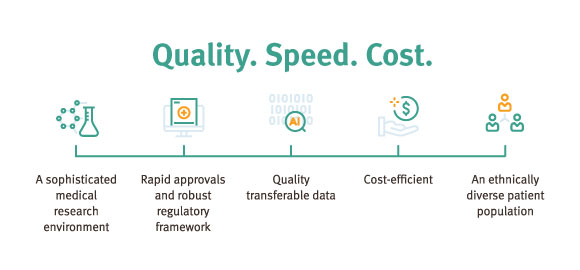 Search our service provider directory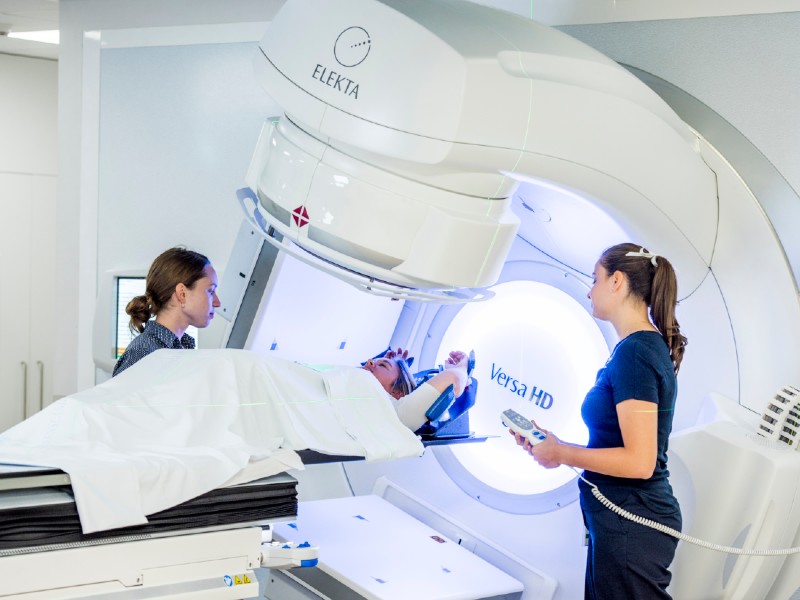 Innovation and investment initiatives
Queensland has strong government support through investment in innovation initiatives—attracting business to relocate or establish new projects in the state.
Creating jobs regional growth increases innovation and builds more local supply chains.
---
Efficient trials
Trials can start six to eight weeks after ethics approval. Queensland and Australia adopt a global benchmark: a fast and pragmatic regulatory pathway for clinical trials where there is no Investigational New Drug (IND) application requirement.
The regulatory framework is highly favourable, allowing rapid entry into clinical trials through streamlined processes under the Clinical Trials Notification scheme (CTN), which is administered by the TGA.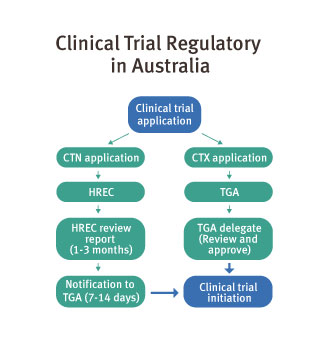 ---
Strategic access
Brisbane has convenient access to global markets with a time zone that bridges North American and European business hours while aligning closely to time zones in the Asia Pacific region. Because of this, we've welcomed a growing number of trans-pacific partners over the years.
Being part of a clinical trial helps patients play an active role in their health care .
Clinical trials provide expanded treatment options for patients under the care of the medical profession, who are specialists in clinical research
Queensland is a state of cultural and social diversity. Multicultural Queensland can meet all of your specific recruitment needs, including access to a large treatment-naive population. 
Queensland covers a large area—seven times the size of Great Britain and two and a half times the size of Texas—with temperate to tropical climate zones.
More than half of Queensland's five million people live outside Brisbane's greater metropolitan area. This is significantly more than the rest of highly urbanised Australia.
A quarter of Queenslanders live outside of South East Queensland in regional cities that boast six
World Heritage-listed preservation areas including the Great Barrier Reef. 
Queensland is the fastest-growing state in Australia. Its most populous areas include:
Brisbane
Gold Coast
Sunshine Coast
Townsville
Cairns
Toowoomba
Mackay
Rockhampton
Bundaberg
---
Faster trials
Increase the speed of your product R&D. By including southern hemisphere sites, you can access all-year-round recruitment and access to patients—including those with seasonal and tropical diseases.
The largest dedicated Phase I unit has more than 15,000 active healthy volunteers on its register.
Queensland offers a networked approach to clinical trials through its government-endorsed teletrials model. This model allows you to access rural and remote populations that offer quality-assured data for your regulatory packages.
Find out more about the Australian ICH GCP Standard Operating Procedures (including teletrials).
If you include northern and southern hemispheres sites you can recruit all year round for Queensland clinical trials that are dependent on seasonal factors—such as the influenza vaccine, allergy or respiratory ailments trials.