Item request has been placed!
×
Item request cannot be made.
×
Processing Request
Why Queensland?

Why conduct clinical trials in Queensland?
Queensland is a one-stop-shop for clinical research and development programs.
Queensland is an attractive location for clinical trials. The state has world-class researchers and clinicians, leading healthcare and research infrastructure, a stable socio-political environment, robust intellectual property frameworks and a simple and efficient regulatory framework for clinical research.
Queensland is uniquely connected through a highly networked framework of hospitals, research institutions, companies and universities throughout the state forming a powerful collaborative platform for clinical research from Phase 1 through to Phase IV. 
Our fields of expertise
Queensland's clinical trial experts provide everything you need to design, run and include trial data in regulatory applications.
Finance
Manufacturing
Bioanalytics
Clinical
Regulation
---
About Queensland
Queensland is experienced in conducting thousands of clinical trials across hundreds of sites. Patients taking part in clinical trials do better than others with the same disease or condition. Our track record in all clinical trial phases is outstanding, particularly early phase clinical trial development especially in certain diseases which require pharmacokinetic comparison studies.
To hear more about our expertise in clinical trials, 
click on the link here
.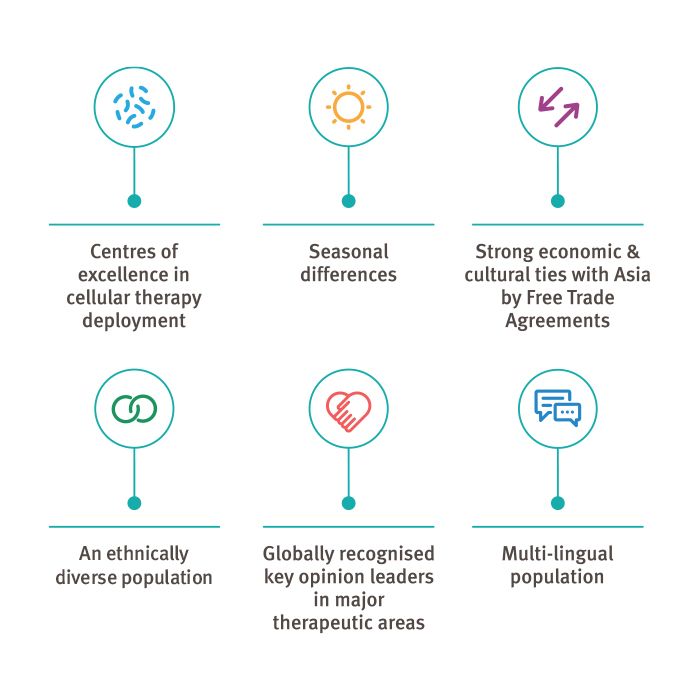 Queensland's Biomedical Roadmap
As part of the Queensland Government's commitment to diversify and strengthen our state's economy and create high-value, knowledge-based jobs, the Queensland Biomedical 10-Year Roadmap and Action Plan sets out a detailed program to support and attract biomedical enterprises. Click here for Roadmap.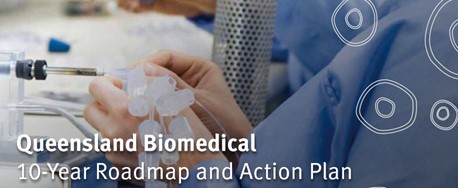 ---
Choose Queensland
Queensland—beautiful one day, perfect the next.
Growing opportunities
Queensland offers a range of business advantages including a stable economy, supportive government and a solid growth forecast.
The state's low operating costs, highly skilled workforce and strategic Asia-Pacific location makes it an attractive investment destination.
A top destination
Queensland is a world-class tourist destination with cosmopolitan cities, beautiful beaches, rugged outback locations and friendly country towns.
In addition to its stunning holiday locations, Queensland is also a globally attractive clinical trial destination with competitive products, services and pricing.
Queensland is connected
Queensland has six international airports, allowing you direct access to strategic global markets in north and south Asia, Europe and the United States. These airports are located in Brisbane, Cairns, Gold Coast, Sunshine Coast, Townsville and Toowoomba.
Known as the 'Sunshine State', Queensland has 10 of Australia's 30 largest cities. It's Australia's third-largest economy1 with tourism as one of our major industries due to our warm, sub-tropical climate.
---
Queensland's top tourist destinations